We have an amazing team of practitioners.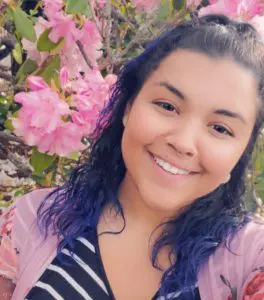 Kyndra Blacks, LMT
Massage Therapist
Hello Eugene, I have been a licensed massage therapist for a little over 5 years. I provide a combination of therapeutic and deep tissue massage which allows me to work the problem area while still allowing for relaxation. Massage therapy has always been a part of my life even when I was too young to know it was a profession. At the age of 7 and up I would give my aunts and uncle's foot rubs to help them sleep, I would also gift massages instead of buying presents. Everyone is always happy after a massage and to be able to facilitate that is the biggest reward in the world.
Kimberly Fiala
Excercise Therapist
Kim is a Corrective Exercise Specialist and Kinesiologist who works with the rehabilitation of prior injuries using exercise to correct movement patterns and alleviate chronic pain.  
She is an expert in human movement assessment. who can accurately analyze a client's movement patterns, identify overactive and underactive muscle groups and compensations.
Corrective Exercise is a terrific compliment, if not a necessity, to anyone that also is under the treatment plan of chiropractic care, massage, acupuncture, or suffering from an injury or accident.
The goal of Corrective Exercise is to improve movement, identify motion habits, and fix total body coordination.
When not in the office, she prefers to spend time outdoors with her family and pets.
Susanna Groom, LMT
Massage Therapist
Susanna Groom earned her LMT license here in Eugene from Lane Community College. She has been practicing since 2017, primarily in a chiropractic setting.  Along with massage, Susanna is a professional baker for 2o+ years. This background in such a physical job is what brought her to massage. Having received massage and chiropractic care herself, she wanted to enter this career to help others in this regard. "Keep the working person working" has been her thought behind this career transition. She has enjoyed the positive effect that her work in massage has helped many folks feel better in their bodies.
Susanna moved from California in 2000 to the Eugene area. She has a son, Tanner, who is grown and on to his own life adventures. She enjoys spending time with friends and family, often involving food in some way. Whether teaching younger family members, or friends who want to learn and teach their favorite items. Susanna loves reading, gardening, canning, and yes, even baking! When not looking after the feline flock she has, she is either in the kitchen or outside doing some new project. Susanna enjoys an active life and is looking forward to helping you back to your busy life as well.
Jesse Liberty, LAc
Acupuncturist
Jesse graduated from the University of Oregon in 2009 with a Bachelors of Science degree in Human Physiology, and from the Oregon College of Oriental Medicine in 2012 with a Masters degree in Acupuncture and Oriental Medicine.  Jesse has been practicing acupuncture in the Eugene, Or. area since graduating in 2012.  Along with acupuncture, he has also been trained in, and practices cupping, Tui Na massage, electro stimulation, and heat therapy.  Although acupuncture helps with most health related issues which are non emergency situations, Jesse mainly focuses his practice on pain management, working with athletes, weekend warriors, or people involved in motor vehicle accidents and workplace injuries.
Jesse enjoys traveling, backpacking, camping, hiking and playing ultimate frisbee with his wife, Brianna.  They have a bullmastiff, Bronson, and a cat, Hemingway.  Being homeowners, they are often busy with projects at home, but always enjoy their lazy time together, watching TV, movies, and cuddling with their pets.
Cosmin Mihalcea, LMT
Massage Therapist
Cosmin was born in Romania, where he studied to be a physical education teacher and got his license in Massage Therapy. He practiced for four years in Romania during college as a part-time job. He received his Oregon license in 2010, after completing the LMT program at Lane Community College. He is proficient in Swedish, Deep Tissue, Medical Massage, Recovery, Trigger Points, Joint Manipulation, Relaxation, Hot Rocks, and Aromatherapy. Structural understanding of the body stands at the foundation of all of his techniques. Cosmin enjoys helping people reach their recovery/relaxation goals. In his free time, Cosmin enjoys outdoor activities, gardening/food, and traveling.
Andee Trader, LMT
Massage Therapist
Andee Trader spent her formative years in Southern Oregon gallivanting around the woods and participating in any sport in which she was allowed. She originally studied Physical Education and Athletic Training, earning her bachelor's degree in 2005. Not long after, she fell into the world of mental health and spent more than a decade working with youth experiencing mental illness and/or developmental delays in a residential, and sometimes community, setting. It was in this time frame that Andee studied massage therapy and began utilizing those skills as a coach and athletic trainer. Andee thus far as experience in Swedish massage, Deep Tissue, Trigger point therapy, Proprioceptive Neuromuscular Facilitation, Sports massage, and Medical massage. Andee is a playful lover of games who enjoys adventuring outdoors and a good story in any form.